Summit at glance
100% Online
powered by Agorify
With this new format online, Data Innovation Summit is here to help you still hear cutting-edge content, meet and engage with peers and find solutions to your most pressing challenges.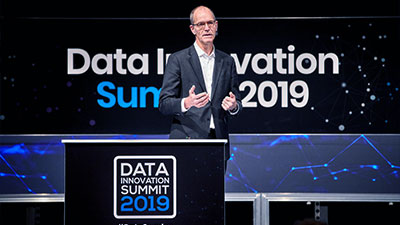 Cutting Edge Content
The unparalleled collection of keynote presentations, deep dive analysis, interactive discussion groups, panel debates, TIP sessions combined, will allow you to experience case studies, success stories, behind-the-scenes access from some of the most innovative companies in the world; all enabling you to answer the questions that matter the most, and re-define your strategy.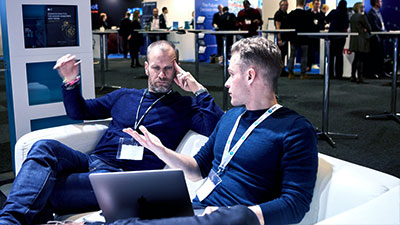 Benchmarking
With highly crafted sessions reflecting strategic and tactical challenges that the delegates have identified as priorities, you will have the opportunity to benchmark your Data, Analytics and AI strategy and delivery against global companies and evaluate your next steps.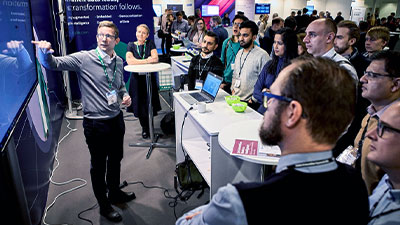 Online Exhibition Hall
Visit more than 60 global solution providers and gain insight into new technologies, ideas and solutions by visiting their exhibitor pages. Check out their demos and arrange meetings with the vendors you need to know more from, to ensure that you have the right tools for delivering results.
On-Demand Content
Apart from participating live during the Summit, you will also have the ability to watch on-demand all the sessions presented at the event. The platform will be open for replay in duration of two months.
Why DIS?
Data Innovation Summit is constructed so it equally addresses all the elements of data-driven and AI-ready business: data, people, processes, technology and provides a holistic insight to the entire spectre of the data-to- insight-to-action process from data collection to visualisation and automation. Gain insight into radical ideas that are already proven to provide ROI in other organisations.

Join your peers from the comfort of your home or office!
That's right – same great content, no travel required!


Use cases from some of the most data-driven and innovative companies in the world
+100 more Data, Advanced Analytics and AI use cases
What to Expect
An incredible festival of knowledge celebrating five years of honouring data and AI innovation and all the DAIR Legends out there working towards our 2030 AI goals.
Thanks to Our Brilliant 2020 Speakers
Data Innovation Summit speakers dive directly into the topic and focus on the key learning points. Listen to case studies from the best and most innovative names in the industry. The most influential speakers, right here, from around the world, ready to share their expertise.

That's right – most influential speakers, no travel required!