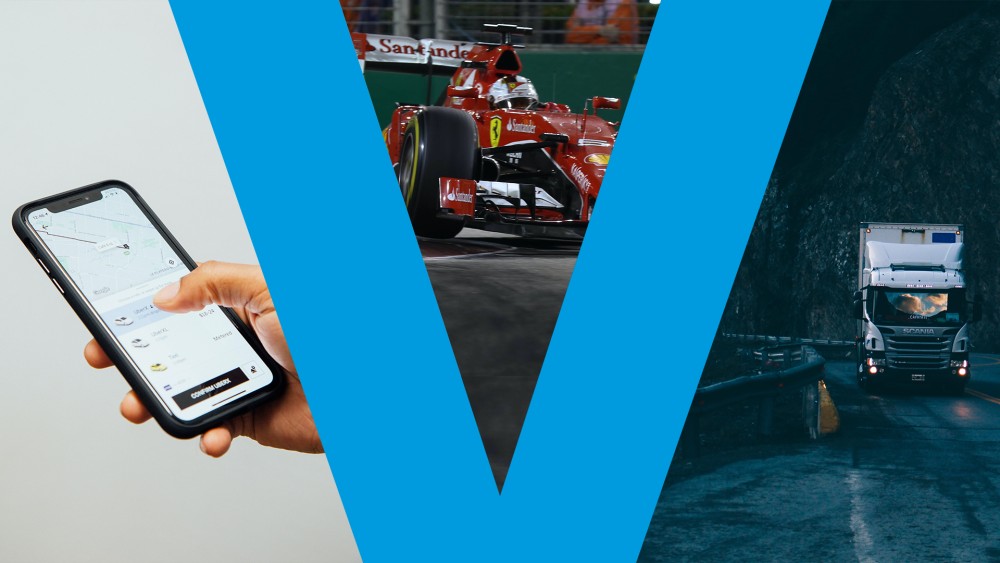 Our cars are not just transportation means. The cars and trucks in the digital era are real data platforms producing and collecting huge amounts of raw data that leading automotive manufacturers and car racing brands analyse to improve vehicle performance and provide next-level driving experience.
The automotive industry has always led the way in innovation. With the advent of data and analytics, the disruption in the automotive industry has increased significantly. Data analytics helps to advance the automotive industry in a variety of ways. From creating smart, connected cars with telemetry, to reducing cost by creating more efficient vehicles, to providing predictive maintenance and personalised services, to measuring performance by using data points about tire pressure, braking patterns around corners, fuel burn efficiency, acceleration time in Formula 1 racing circuit.
The automotive leaders that breaking new frontiers in unifying data and analytics into their vehicles are presenting their methods of revolutionising the driving and racing experience at the Data Innovation Summit. Volkswagen, Volvo, Scania, General Motors and Formula 1 are going to tell us the latest developments in their data-driven automotive narratives.
Insights on ethical and trustworthy artificial and machine intelligence from Volkswagen Group
Patrick van der Smagt, Head of AI Research at Volkswagen Group, will introduce some AI and ML ethics and trustworthiness questions in his Keynote presentation on the topic Ethical and Trustworthy Artificial and Machine Intelligence.
Patrick leads the open-source Volkswagen Group Machine Learning Research Lab in Munich, focussing on probabilistic deep learning for time series modelling, optimal control, reinforcement learning, robotics, and quantum machine learning.
In a recent interview for Hyperight Read, Patrick van der Smagt discussed the temporary ban on facial recognition in public places that the European Commission considered earlier this year.
"[…] we need to act now and set up a regulatory path to decide, for each of these new technologies, when and where we can safely use them, and when to be cautious. Face recognition is a good example: lest the data remain local, most people will think it's a great technology to unlock a mobile device. But the same people will probably not like to have their face tracked in a supermarket to receive targeted commercials – or worse. The technology is not to blame, but its use must be differentiated w.r.t. privacy, explainability, and so on.
We must act now, and for that reason, I have started a Europe-wide initiative, involving industry and academia, on laying down accountable rules for the use of AI. This initiative takes the EC's Ethics guidelines as a starting point and will create and put in place a regulatory framework on how to safely use AI methods in companies."
And when asked where he sees the battle to regulate AI on the one extreme and put it into use for social good going to end, he stated:
"Regulating AI is not a battle; it is an opportunity. Since it gives us, for the first time in history, a set of tools that can measurably reduce bias. I don't see many people disagreeing on the necessity; we need to get consensus on how to go forward efficiently."
Finding opportunities between functions at Volvo Group Trucks
Volvo Group has been investing a lot in advanced analytics and machine learning techniques, as we've seen from previous presentations. Their advances in truck connectivity and remote diagnostics services help reduce diagnostic and repair time and improve performance and lower costs across the whole value chain.
Volvo Group Trucks works to solve real business issues, but most of their time is actually spend trying to overcome the grey zones between the different parts they have structured their organisations into.
Marcus Sjöholm, VP SML Business Control at Volvo Group Trucks, will share how Volvo Group are able to work cross-functional to find business opportunities, optimize the value chain and in the end increase profitability, in his session titled From grey to gold – finding opportunities between functions, on the Analytics and Visualisation Stage. Marcus will also provide more insight into how overcoming grey zones and working cross-functional requires data transparency and freeing up time to engage people.
Data-driven transport solutions and DataOps for sustainable transport at Scania
Scania is at the beginning of a shift from CO2-emitting combustion engines to emission-free electrified truck fleets. However, the challenge when converting a fleet of trucks is identifying the order of conversion and the configuration of the electrified counterparts; even more so when you at the same time have to decide on charging infrastructure placements and configuration.
Gustav Rånby, Senior Data Scientist at Scania and Veeresh Elango, Data Scientist at Scania, will present their journey from a Matlab script to an IT-product combining big data processing, the AWS cloud and a javascript front end, in their session on Data Ops: Systemizing the shift towards sustainable transport. The result is an encapsulation of a data science method into a scalable, maintainable and user-friendly cloud-based application allowing on-demand creation of electrification rollout plans for a fleet of vehicles.
Their session will also demonstrate how a DevOps mindset together with CI/CD can be used to productionise data science. Ultimately this enables efficient exploration of the various options for electrification providing our customers with profitable and sustainable solutions.
Also coming from Scania, Frida Nellros, Head of Connected Intelligence at Scania, will narrate the infinite journey of unleashing the potential of big data and advanced analytics in a large traditional company at Scania, in her talk The 15+ year evolution of data-driven product development of sustainable transport solutions.
She will guide us through the parallel journeys that have undertaken within technology development, organisational maturity and buzz word evolution. Frida will also reveal the results that have been possible to achieve from data democratisation and flagship data science projects on 98 billion rows of data and 400 000+ connected vehicles.
Telemetry meets vehicle identity at General Motors: Automotive data platforms
The vision at the automotive leader General Motors is a world with zero crashes, zero emissions and zero congestion. They use telemetry data to identify underlying factors to accomplish three zero goal by 2034.
The data can be imagined as a combination of human and sensory behaviours that we first design our models and algorithms based on human experience and then implement over data. Meltem Ballan, Data Science Fellow at General Motors will give a general overview of the neural components of data and behaviour and some common neural network algorithms in her talk on Vehicles as data platforms: Telemetry meets vehicle identity.
Meltem also gave a short intro to the main insights of her presentation in an interview for Hyperight Read, where she also elaborated on connected vehicle data, telemetry and GM's connected services.
F1's Secret to Winning the Analytics Race
Formula one is not just the favourite car racing sport of over 400 million fans worldwide, it's also a massive numbers' game industry that involves a lot of money. Hundreds of millions of dollars are invested to create the fastest, best-performing car. And this is where data science steps in allowing teams of data scientists to measure performance by using data points about tire pressure, braking patterns around corners, fuel burn efficiency, acceleration time, etc.
As the last leader from this list, we give the space to Max Métral, Senior Analytics Manager at Formula 1. Max will present the off-track side of F1's data game in his session focused on an innovative AI computer vision and logo recognition piece in his talk F1's Secret to Winning the Analytics Race – A computer vision case study.
Max also shared interesting data science use cases in F1 races and his experience with building up the whole F1's database and starting data processes from scratch in his pre-event interview.