O N – D E M A N D‎‎‎‎‎‎‎

‎

‎‎W E B I N A R
Customer Experiences need real intelligence – How data science drives experience businesses
By watching this webinar you will
Webinar outline
Data and data science are becoming more and more important in business around the world, however the supply of data scientist does not match the demand. This is a huge problem for businesses that need to deliver ever better customer experience to remain viable and competitive. Such business includes retailers, travel companies, telco's, banks and insurers. But bringing this to business requires much more than good scientists and modelling.
Adobe is a leading provider of solutions to experience led businesses. In this webinar we discuss how Adobe have had to transform with the new Adobe Experience Platform, both from a business and technical point of view to meet the business challenges. Building on years of experience helping customers progress their digital transformations, Adobe helps companies build a robust data foundation to complement existing IT infrastructures. This allows data, models, service to be operationalised for business used to drive faster insights and deliver seamless customer experiences.
This includes creating an experience data model, streaming segmentation, utilising the power of machine learning and activation in all customer destination. In this session we plan to focus on the underlining data architecture and how that can be used in machine learning and operationalised for business users. All with customer data privacy at that heart of what we do.
This goes beyond what we classically do as data scientists. With Adobe we work with the data scientists and engineers to help create a customer centric model that can be used by the business. Bringing the power of the data science team to the business.
There are two sides to this equation. 1) Business data needs to be prepared with an ontology that allows data scientists to quickly explore and work without always having to do massive transformation and clean up operations. This needs to be invisible to business users, and so requires systems that support this in a flexible way. 2) Data scientists need to be able to use this data to model, score and provide insights back to the business, to the tools the business uses every day in a way they can use (timeliness, relevance and collaborative).
Brands that pull actionable insights from their data are the brands that succeed.
Key takeaways: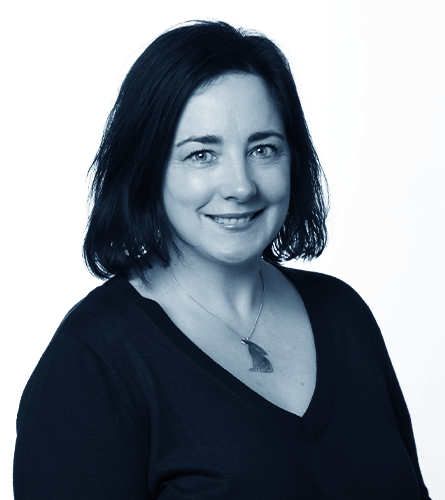 Jo O'Connor

Principal Solutions Consultant at Adobe
Jo has always been fascinated by solving problems, which is probably why she is now a solutions consultant. At Adobe she works with customers and partners to use Adobe technology solutions to deliver real business value. She started her working life as a scientist and has now come full circle. Increasingly using the data and modelling techniques from those days to help customers move into the world of machine learning and artificial intelligence. The world is changing, and she is proud to be working with Adobe to help her customers to move in that changing world with confidence.
Spread the word
[emaillocker id="9920″][fvplayer id="15″][/emaillocker]