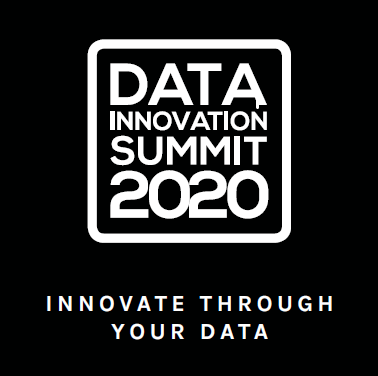 Two of the hottest buzzwords in real world technology are Industry 4.0 and the Internet of Things (IoT). In many research papers, IoT implementation is a top priority for the large majority of asset heavy businesses. To some investments, IOT innovation is existential. However, successfully implementing and integrating IoT innovation into a business is easier said than done. Amongst the obvious two challenges, business vision and lack of talent, the third one reflecting Data Governance, Quality and Management is the most pressing. According to Gartner, Through 2019, one third of IOT solutions will be abandoned before deployment due to lack of data management capabilities adapted for IoT. 
The IoT Innovation and Industry 4.0 Stage is one of the six on-site stages at the 5th Celebrate edition of the Data Innovation Summit in March, 2020, in Stockholm. The stage will host both Innovative business examples, to continue into more technical examples on IOT data. Here is who is already confirmed and here's who you will have the chance to hear from on stage:
In the recent years, IOT is equal and the enabler of every data innovation especially in the heavy asset industries, so who better than Neil Hodgson – Capability Lead at Maersk, Nordic's biggest company to open the IoT Track, presenting about Star Connect – a system which turns raw data from IoT devices on board Maersk vessels into insights and advice that drive efficiency, safety and reliability of the Maersk fleet.
One of the leading providers of Information and Communication Technology – Ericsson will be represented by Simon Moritz – IoT Ecosystem Evangelist, who will present about Digital Infrastructure and AI paving the way for 4IR. As Data Science, Artificial Intelligence and IoT is said to be key components in the fourth industrial revolution (4IR), this presentation tries to present a solution to the above mentioned challenge and inspire to a new business model that can help unleash the true potential.
Elisa, an important name in the Finnish Telecom Industry, is bringing no less than the Director of AI and ML, Jukka Pekka Salmenkaitta who will present present on how to evolve IT+OT architecture for AI development, sharing examples on applying ML methods to complex process data. 
Frida Nellros, Head of Connected Intelligence at Scania, is sharing the 15+ year evolution of data driven product development of sustainable transport solutions, sharing a taste of the results that has been possible to achieve from data democratization and flag ship data science projects on 98 billion rows of data and 400 000+ connected vehicles.
Atlas Copco – a world and Nordic leading manufacturer will be represented by its VP of Data Driven Services – Rickard Hansen. Rickard is heavily involved in the Iot field and he will share an IoT Analytics and Innovation business case, the content and the details of which will be known on a later stage. 
A serial entrepreneur, Samar Singla – CEO & Founder of Jugnoo will talk about how the Internet of Things has fuelled explosive growth in drone delivery business and how drones can provide speedy delivery and circumvent road infrastructure of ever-crowded cities of the world.
Wouldn't you like to know more what Lufthansa Group is doing in the area of AI? Soeren Linau is Head of Swiss Cross Domain and LHG AI Studio at Lufthansa Group, and more than a perfect representation of the airline industry, giving excellent overviews in AI projects, as well as cognitive services they have used. 
Stay tuned as the second group of speakers will be announced soon.
All presentations last 18 minutes + 2 minutes for quick Q&A.
The Data Innovation Summit is an annual event bringing together the most innovative minds, enterprise practitioners, technology providers, start-ups and academics, working with Data Science, Big Data, Machine Learning, AI, Data Management, Data Engineering, IoT and Analytics. The event is one of the leading knowledge-sharing and networking events globally where the newest and the most innovative data-driven projects, strategies and technology are presented. The event will be held on 18-20 March, 2020 in Stockholm and is hosting 120+ speakers, 70+ exhibitors 30 workshops and 2200+ delegates from all over the world are expected to participate.
To review the presentations, please go to: https://datainnovationsummit.com/schedule/
If you still haven't booked your seat, please go to: https://datainnovationsummit.com/tickets2020/

See you in Stockholm in March!