Keynote Speaker
Dr. Rainer Deutschmann – COO | Telia Company
Keynote Speaker
Dr. Rainer Deutschmann
COO | Telia Company
Telia: Transforming to a Digital Telco
Keynote outline
Telia Company, the leading operator in the Nordics & Baltics, has embarked onto one of the industry's most ambitious digital transformations to open a new chapter for Telia. Hear COO Dr. Rainer Deutschmann explain how AI & Analytics is a center-pillar of this transformation to enable Telia's entire organization for data driven decisioning and to unlock value from data for operations and end customer experiences.
Key takeaways: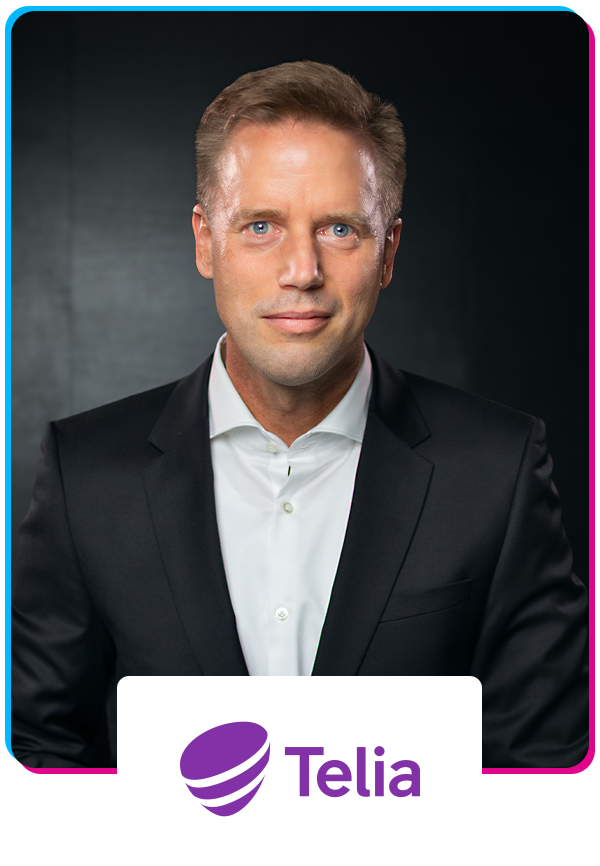 Dr. Rainer Deutschmann took on his position as Group Chief Operating Officer in September 2020. Rainer has built and led businesses across digital sectors, including Telecommunications, B2B & IT Services, TV/Media & Entertainment, FinTech & InsurTech, both in mature and emerging markets. Previously, he served as Group COO at Dialog Axiata, as Chief Product & Innovation Officer at Reliance Jio in India, and held senior executive leadership positions in Deutsche Telekom AG and McKinsey. From 2017 – 2020 he served as a Non-Executive Director at rain, South Africa's digital telco. Rainer holds a PhD in Physics from the University of Technology in Munich.
Get closer to radical ideas, with proven ROI!
your ticket is the key to all dis has to offer – hybrid, knowledge, networking and more