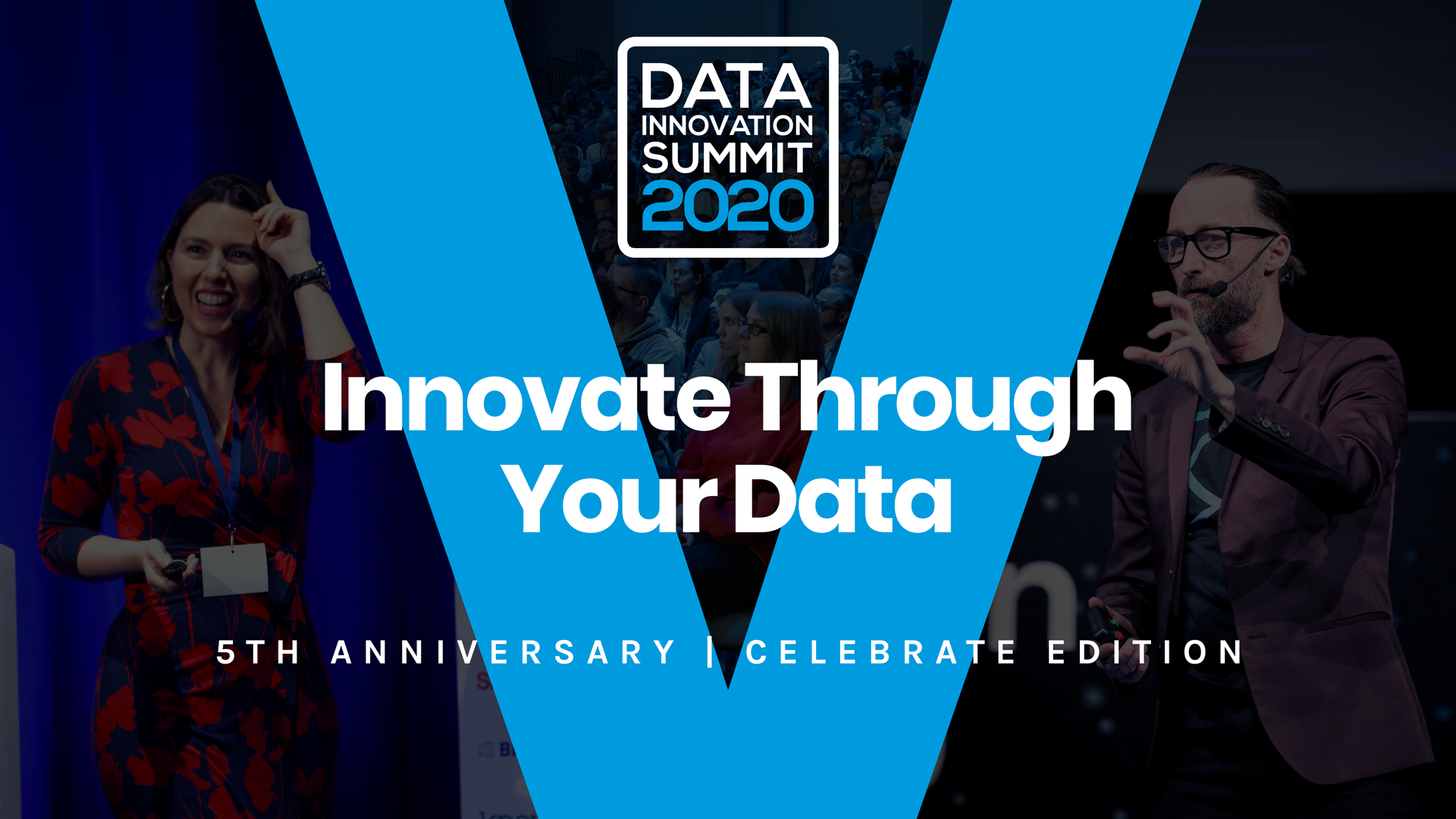 "Artificial intelligence (AI) and Machine Learning (ML) are powering the digital transformations happening in every industry around the world. The success of AI is dependent on the effectiveness of the models designed by data scientists to train and scale it. And the success of those models is dependent on the availability of trusted and timely data. " – writes Anil Chakravarthy from Informatica, one of the partners and exhibitors on the upcoming fifth annual Data Innovation Summit 2020 in March, in Stockholm, Sweden.
How to better explain the prerequisite for having a good Enterprise Data Management Strategy and Governance for enabling faster and quality Data and AI Innovation – and according to Gartner, cloud is the key to this.
On the fifth annual edition of the Summit, one of the six stages/themes is Data Management. The Data Management Stage (M4) this year will be focusing on best practices of leveraging data as an enterprise asset and ways of collecting and distributing quality data, while protecting privacy, usage restrictions and data integrity. This year's focus is on the move to cloud, CDO agenda, Data & Information Governance, Big Data Quality, MDM, Warehouse, Data Lake, and much more.
Today we are delighted to present Kjetil Rønning who is the Head of Enterprise Data Management at Equinor as our newest speaker on the Data Management track.
Kjetil has spent the last 15 years working in various advisory and leadership roles, primarily within the oil and gas industry (incl. Aker Solutions, Statoil, Aibel, Det Norske). The last 4-5 years, he has held leading positions within Data Management and Digital Transformation in Aker BP and Equinor. Today Kjetil works as a Head of Enterprise Data Management at Equinor, an International energy company with operations in 37 countries.
During the summit, Kjetil will present first hand insights from the aforementioned trend and example, in a presentation titled: ''Structuring a scalable cloud-based data platform''. As Equinor is aiming to be a digital leader within the industry, a significant part of this, is effective utilization of the huge amount of data to generate value. This presentation goes through how Equinor is structuring its cloud-based enterprise data platform to improve data availability, enable analytics across the enterprise and enable collaboration and innovation in the ecosystem. Structuring a scalable cloud based data platform and enabling industry collaboration by design, are the two main takeaways of the talk.
The Data Innovation Summit is one of the leading knowledge-sharing and networking events globally where the newest and the most innovative data-driven projects, strategies and technologies are presented. The event is considered to be the biggest and most exciting event in the Nordics, with 2200+ delegates, 120+ speakers, 30 workshops and 70+ exhibitors.
Explore all Sessions in detail here: https://datainnovationsummit.com/schedule/ Register now: https://datainnovationsummit.com/tickets2020/